All our practitioners have a high level of training and expertise and are fully registered and insured by their relevant governing bodies.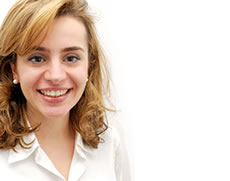 Annie Khenian
BSc (Hons) Ost DPO DSBFM
Registered Osteopath
Annie Khenian has a proven track record as a clinician, which she achieves by combining an understanding of medicine with an ability to read the body through a developed sense of touch. Whilst her treatments are gentle, she firmly believes in targeting the problem in a direct manner. Annie uses a highly integrated approach of Osteopathy, Cranial and Visceral treatment, Acupuncture, Pilates and Nutritional advice.
More Info on Annie Khenian Osteopath at Brook Green Clinic Hammersmith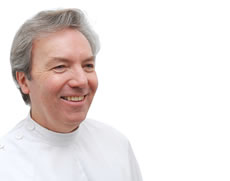 Ashley Stafford
MA (OXON) DO
Registered Osteopath
Ashley Stafford qualified in 1994 and integrates his background as a Professor at the Royal College of Music into his Osteopathic work. He is particularly interested in the integration of vocal performance with the principles of Osteopathy for which he also runs workshops. Ashley believes that every cell in our body requires its own space and pace depending on its physiological requirements.
More Info on Ashley Stafford Osteopath at Brook Green Clinic Hammersmith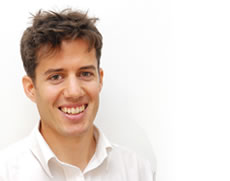 Charles Bourne
MA(Cantab) BSc(Hons) LicAc MBAcC
Acupuncturist
Charles Bourne holds a Licentiate in Acupuncture (LicAc) and a BSc (Hons) Acupuncture, practicing both the '5 Element' form and the '8 Principles' form. Charles maintains a broader interest in the world of complementary medicine and healing, having been a guest speaker at the Royal Society of Medicine and undertaken a study whilst at Cambridge University.
More Info on Charles Bourne Acupuncturist at Brook Green Clinic Hammersmith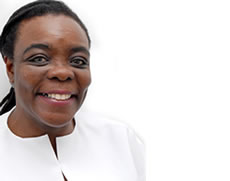 Claire Skeete
Massage Therapist
Claire Skeete qualified as a massage therapist in 1996 and has since trained in various forms of massage increasing her repertoire of skills and the capacity to truly treat holistically. Having entered health initially in 1975 as a nurse and later as a social worker, Claire's wealth of experience has developed her insight into healthcare. She uses a holistic approach in enhancing the wellbeing of the body, mind and spirit.
More Info on Claire Skeete Massage Therapist at Brook Green Clinic Hammersmith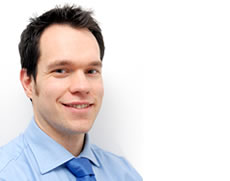 Ian Sadler
BSc(Hons) Ch (Dpod) MSCP

Ian Sadler has extensive experience in the assessment and treatment of gait and biomechanics related conditions. Ian started his medical career as a medic and paratrooper with the British Army, where he dealt with the diagnosis and treatment of traumatic and overuse injuries to the lower limb. Ian is currently a lecturer in the clinical interpretation of gait analysis technology and the use of orthotic therapy.
More Info on Ian Sadler Chiropodist and Podiatrist at Brook Green Clinic Hammersmith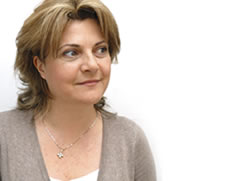 Mona Baghdassarian
Clinic Administrator

Mona will be able to assist you with any enquiries you have relating to your treatment and refer you to the appropriate practitioner.
MOT Service available. Call Brook Green Clinic on 020 7610 5459
Call us now on 020 7610 5459 for a free 10 minute telephone consultation